Features
Why our customers love MCN MAX?
SIMPLE
Managing your MCN as a team has lots of repetitive tasks. MCN MAX will help you with all your needs: automate, communicate, report and track your success!
Fits your needs
MCN MAX is the result of our tight cooperation with existing YouTube Networks. Therefore we offer a modular system: You get what you need and only pay for what you get.
Experience
Bringing both software and MCN experts together in our team led to todays version of MCN MAX, a combined 30 years of expierience in software design and MCN management!
Flexible
Custom Layouts, brandings, reports, exports, data analysis or special use cases? No problem! We have already solved several individual needs of diffrent MCNs at a fair price tag, challenge us!
About
What MCN MAX can do for you!
Makes managing your MCN easy
MCN MAX is your solution to manage your YouTube Network smart and easy. All in one place, with flexible plans affordable for even small MCNs. We help you grow! Stop wasting your time with things MCN MAX can automate for you. Lost track of all your partners, their platforms and social media links? No problem: MCN MAX has all the data and more. Get in touch with us, we will be glad to give you a free tour or even demo!
Application Management

From the first contact to partnering: All steps including contact data, contracts a few clicks away

ALL IN ONE CAMPAIGN SOLUTION

Offer your partners interesting campaigns, track the results and invoice them in one go!

Billing and Invoicing

Create invoices for all your partners with only a few clicks and mail them

Track, Sort and Manage

All Partner data in one big overview. Sort, give tags, connect to plattforms and social media websites all in one tool
Our Team
Your ideas added to MCN MAX? No problem! Our team is always at your side!
Yannik Hampe
CTO – Software Engineer
Years of expierience in database development, Java and online security coaching all added to MCN MAX. Are you mssing a feature or need a customized version? No problem: Yannik will provide an indiviual solution!
Christian Becker
Project Manager
You can only provide a good solution if you know your customers needs! Christian is not only expierienced in creating automation in processes and databse solutions, he also knows what MCNs need by working for them as partner manager for years.
Alain Moos
Executive Assistant / Sales
Questions? Special solutions? Inquiries? We will be glad to help you! Just get in contact with us, and we will provide the solution you need! Stop wasting your time, use MCN MAX now!
Latest News
YouTube, MCNs and MCN MAX are always in a state of flux. Read the latest news here!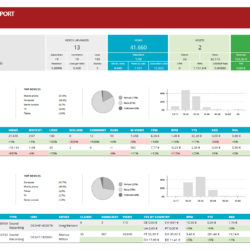 -EN- (deutsch siehe unterhalb) MCN MAX is proud to present the latest update to our "all in one reporting" – module: Performance Reports 2.0! With our suite combining all your revenue streams, including YouTube asset based reporting, RED, Gaming VIP, SuperChat, itunes, amazon and many more we felt, that our automated monthly reporting to your[…]
Previous
Next
contact us
Please let us know how we can help you! Tell us your name / EMail / Subject and your question or inquiry, our team will contact you as soon as possible.